Reviews of Star Trek Continues
by Bernd
Pilgrim of Eternity
Stardate 6147.3: Captain Kirk is testing the prototype of a holodeck when the Enterprise arrives at the first of three power stations that have been drained of power. Suddenly an unknown object with lifeforms aboard appears and begins to drain energy from the ship. The Enterprise disables the object with photon torpedoes, thereby apparently killing the lifeforms. However, two people materialize on the bridge: one is the alien known as the Greek god Apollo, the other is his sister Athena, both of apparently very old age. Athena dies and vanishes. Kirk has Apollo taken to sickbay. Apollo says that the Realm his kind was supposed to live in for all eternity was failing, and that it now drains energy from all kinds of artificial as well as natural sources, which is also the cause of his rapid aging. Apollo requests to spend his last days among humans. The engineer Simone is killed when he, together with Sulu, tries to clean up the ship's hull from debris of the alien object and his spacesuit suddenly loses all power. Against Scotty's reservations Kirk allows Apollo to walk about the Enterprise. The ship's new counselor, Dr. McKenna, corroborates Kirk's impression that Apollo's intentions are sincere. In the meantime, however, Apollo enjoys being celebrated in the crew's mess. When Kirk appears to put an end to it, Apollo uses his new-gained power against Kirk. McKenna has to stop him with a phaser. Apollo asks that McCoy remove an organ in his body that converts being worshipped to power, so he could live a normal life among human beings. In the meantime Scotty is fixing the damage to the ship. He warns the bridge about an unexpected power build-up but too late for Uhura who is struck by an electromagnetic discharge. McCoy can't save her life. Apollo rises from his bed and provides her body with new life energy. McCoy and Spock wonder where these forces come from, considering that he was believed to be powerless after the removal of the organ. It turns out that Apollo's species is capable of becoming powerful in an act of self-sacrifice but that they never realized this in the ages in which they enjoyed to be worshipped. Kirk decides to comply with Apollo's request and transfers him to a primitive planet in the Basilean Epsilon system. One year later, Apollo is still helping the people on that planet - and he is young again.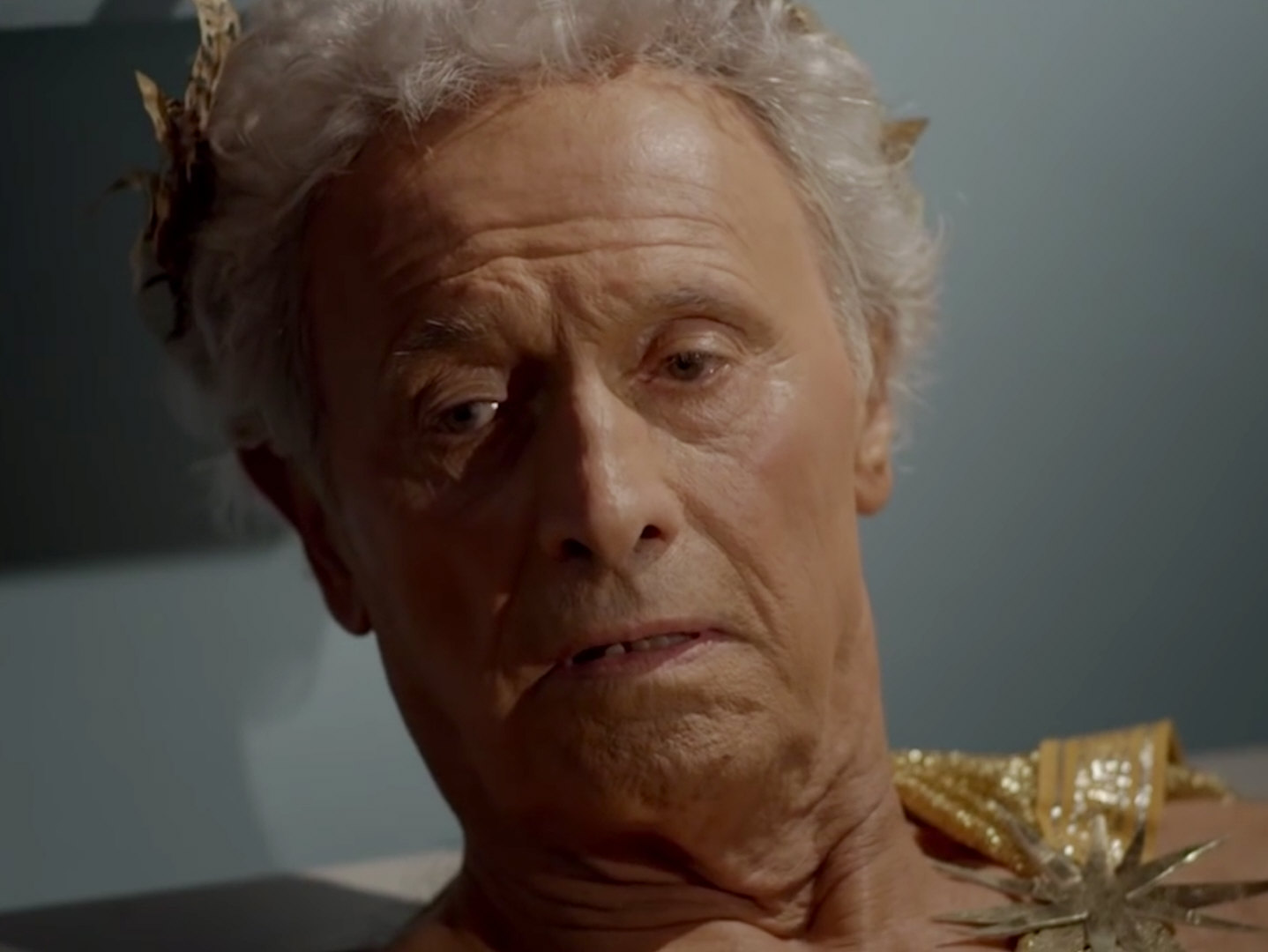 Star Trek Continues presents itself as very professional on all accounts and it raises the bar for future fan films. Most notably it has the most convincing cast of all TOS-themed fan film productions. Among the new regular cast Vic Mignogna stands out in his role as Captain Kirk. There is no doubt that Mignogna is the best Kirk besides William Shatner, both in terms of likeness and of acting. I also dig Todd Haberkorn as Spock and Chris Doohan as Scotty. Haberkorn's intonation is so on spot that I believe to listen to the young Nimoy when I close my eyes. Well, Chris Doohan was an obvious choice in the role that made his father famous, but he definitely puts talent into his role, and not just the family likeness and the accent. I especially like his passion in his opposition to Apollo (which is only understandable after the events in "Who Mourns for Adonais?"). I admit I needed a while to see Dr. McCoy in Larry Nemecek. While he doesn't look or speak quite like the good old doctor, he is successful in bringing across the grumpy charm of the character. Finally, it was fun to see Grant Imahara of "Mythbusters" as Sulu, although he didn't get too much to do.
The episode profits very much from actor Michael Forest, who reappears as Apollo after he already played him in "Who Mourns for Adonais?", as long as 45 years ago. Forest has a very strong presence, in the decent as well as in the overbearing parts of his role. You hang on his lips. Of the various performances of veteran actors in fan films, this is definitely one of the strongest.
Regarding the story, I like how it harks back to "Who Mourns for Adonais?" and extends it in a quite intelligent fashion. I only have a problem with the idea that an organ may provide Apollo with "worshipping power" and another one with "self-sacrifice power". I think this is too metaphysical, even though we have already seen other entities that dwelled on feelings and that Kirk even alludes to.
Overall, I think Star Trek Continues is closer to TOS than any other fan series in terms of its technical qualities. The sets, the music, the camera angles, the lighting, everything is exactly or almost exactly the same as it used to be. Only the visual effects are up to date, and as such compliant with the remastered episodes of TOS. In addition, the first episode of Star Trek Continues not only picks up an old TOS story but also tells the story in the same fashion it would have been done in TOS. It also includes all the old clichés, such as about gender roles. Only the women (Uhura and McKenna) openly show compassion, and the greatest thing that happens to McKenna is seeing Kirk without his shirt. And speaking of clichés, we've also got one redshirt death.
Compared to Star Trek New Voyages / Star Trek Phase II it is a bit more of a revival and not so much of an extrapolation, of the continuing mission that the title promises. While Star Trek Continues has an even better TOS feel to it, we might just as well criticize that it plays safe. It has to show in future episodes whether Star Trek Continues manages to extend the Star Trek universe. In my view it should be an original story. Either way, I am sure I will watch and enjoy any further installments of this great new fan series.
Nitpicking: What happens to Simone's and Sulu's phasers is the opposite of energy being drained.
Remarkable scene: Apollo says he is glad he wasn't completely forgotten - and then turns round the monitor, which shows the launch of the Apollo 8 Moon mission.
Remarkable quote: "Godspeed, Apollo." (Kirk)
Remarkable set: The scenario on the new holodeck is very reminiscent of "Spectre of the Gun", with its red sky.
Remarkable ship: The Enterprise CGI is by Doug Drexler. I like how this model was rendered better than the one in TOS Remastered. It is still closer to the original.
Remarkable facts: Kirk was 32 when he became captain, the youngest in Starfleet. -- Dr. McKenna is the first ship's counselor.
Rating: 8
Last modified: 31.05.13
http://fiction.ex-astris-scientia.org/star_trek_continues_reviews.htm